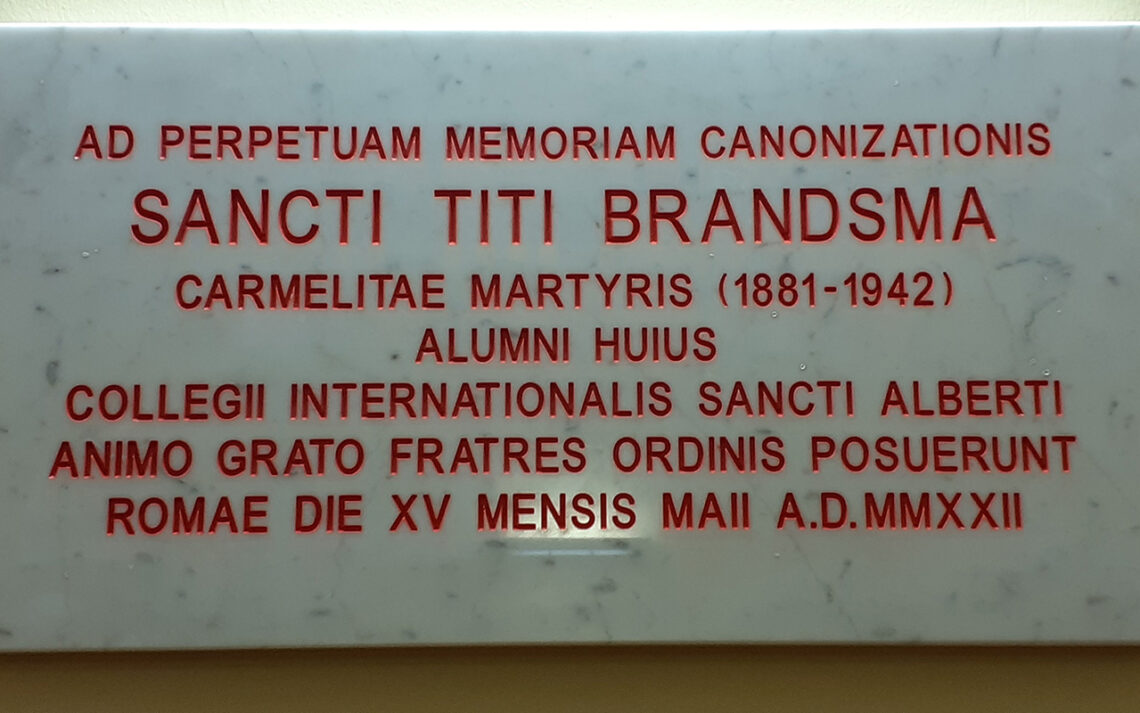 Canonization of Titus Brandsma
La canonizzazione di Tito Brandsma
After the canonization of John of the Cross by Pope Benedict XIII (on December 27th 1726) and the canonization of Nuno Álvares Pereira by Pope Benedict XVI (on April 26th 2009), another Carmelite – Titus Brandsma (1881-1942), the martyr of Dachau from our Dutch province – has now been canonized. Saint Titus was a member of our college from 1906 to 1909, when he studied at the Gregorian University, where he obtained a doctorate degree in philosophy. You can find more information about his life and activities on our Order's website: www.ocarm.org.
After the canonization Mass in our college, a commemorative plaque was inaugurated in the room where community meetings are held, in honor of St Titus Brandsma. From now on this will be the "St Titus Brandsma Room"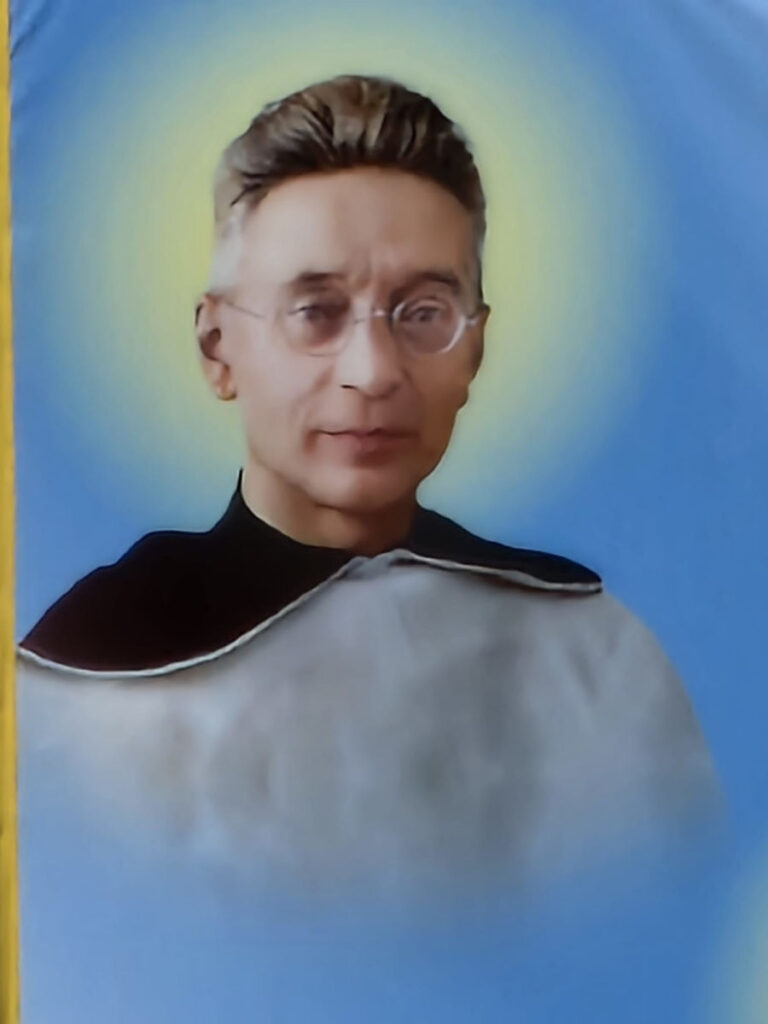 La canonizzazione di Tito Brandsma
Dopo la canonizzazione di Giovanni della Croce (27 dicembre 1726 da papa Benedetto XIII) e la canonizzazione di Nuno Álvares Pereira (26 aprile 2009 da papa Benedetto XVI) è stato canonizzato un altro carmelitano – Tito Brandsma (1881-1942) il martire di Dachau dalla provincia olandese. Il Santo era il membro del nostro collegio dal 1906 al 1909. Studiò all'università Gregoriana, dove ottenne il grado di dottorato nella filosofia. Sul sito del nostro Ordine www.ocarm.org potete trovare ulteriori informazioni sulla sua vita e attività.
Dopo la messa di canonizzazione nella sala del nostro collegio, dove si tengono le nostre riunioni comunitarie, è stata inaugurata la targa commemorativa in onore a san Titus Brandsma. D'ora in poi questa sala si chiamerà "Sala san Titus Brandsma".